Vocational Nursing (VN)
1624 Hours / 51 Weeks / 90.5 Quarter Credit Hours
The philosophy of AMSC Vocational Nursing program is derived from the mission, vision, and values of the American Medical Sciences Center. The curriculum entails Man/Client, Health, Nursing, Culture, Environment, Nursing Education, and the Teaching/Learning process. Health is defined as a state of physical, mental, and social well-being demonstrated by a spectrum of wellness to illness. AMSC education considers factors affecting the individual's health status, beliefs and practices, factors affecting health care adherence, and the effects of illness on individual's and family member's roles and functioning. Since Nursing is recognized as the art and science of providing supportive, preventive, therapeutic, and restorative care for individuals in both instructional and community settings, AMSC incorporates these ideals into the Vocational Nursing program.
Program Outlines | Gainful Employment Program Disclosure | 2015 Performance Fact Sheet
Choose the class to register for
Educational Objective
Nursing education is formal learning and training in the art and science of nursing. This includes functions, duties, and scope of responsibility in the physical, emotional, environmental, and community care of individuals and a combination of different disciplines that both accelerates the return to health and helps maintain it. Method of instruction includes lecture, demonstration, return demonstration, discussion, visual aids, computer lab, NCLEX review, instruction supervision, and clinical experience. Coursework includes 19 classes.
Professional Duties
Graduates will meet the requirements to take the licensing exam (NCLEX-PN) and seek entry-level positions in hospitals, clinics, and patient care settings.
Graduation Requirements
Graduates must successfully complete all courses with a minimum grade of 75% and all other curriculum requirements for the Vocational Nursing Program, including an Exit Exam. Students must perform the clinical portion of their training in an approved medical facility and receive satisfactory clinical evaluations.
Prerequisites
There are no prerequisite courses. However, students must fulfill all of the requirements for general admission as outlined in the catalog.
Vocational Nursing Admission Requirements
All Vocational Nursing program applicants must:
Possess a high school diploma or GED.
Pass a physical examination which indicates that the student is physically able to perform as a vocational nursing student and a vocational nurse. Further:

Students must have a negative Tuberculosis Skin Test or PPD (Paraphenylenediamine) or furnish chest X-ray results.
Students must furnish proof of vaccinations. If such proof does not exist, all vaccinations must be administered again.
Students must furnish proof of Hepatitis B immunity. If such proof does not exist, the shots must be administered again.
Students must furnish proof of drug clearance in the form of urine test results. If such proof does not exist, a student will be required to take another urine test.

Write and submit an essay outlining why the applicant desires a career in the healthcare field and why the applicant wants to enroll in AMSC Vocational Nursing program.
Interview with the program director after the essay is ready for submission.
Satisfactorily apply for loans and/or other aid if necessary to finance training.
Submit Live Scan fingerprints in order to establish clearance of a criminal background.
Submit an application and payment for malpractice insurance (NSO).
Program Policies
Sample of Grading System
The school's grading system in Vocational Nursing Program is as follows:
| A (Excellent) | B (Above Average) | C (Average) | F (Not Passing) |
| --- | --- | --- | --- |
| 90% – 100% | 80% – 89% | 70% – 79% | <70% |
Academic Progress
Vocational Nursing students are expected to maintain Satisfactory Academic Progress (SAP) to remain in the program. SAP is cumulative, applied to all students equally, and measured throughout each term of the program regarding both classroom and clinical performance. A minimum of 75% is necessary for a student to pass theory exams and as a cumulative theory grade at the end of each term in order to advance to the next term. SAP evaluations for both theory and clinical progress will be conducted at each mid-term and end of term. Any student receiving an unsatisfactory/failing grade on an SAP performance evaluation in either theory or clinical at midterm may be placed on academic/clinical probation until the end of the term for theory or until clinical expectations are met. Any student receiving a failing theory grade and/or failing clinical evaluation at the end of term will be terminated from the program.
Examination Schedule
Students take a module exam after completion of all the courses in each term. Graduation is acknowledged by awarding a diploma which allows the students to take the NCLEX-PN exam.
Credit/Clock Hour Conversions
For programs of study, the conversion from clock hours to credit hours is as follows:
Evaluation Methodology Progress
The Director of Nursing will complete progress evaluation forms on each student at mid-point and at the end of each term. The documents for each progress evaluation include:
Clinical Competency Evaluation (to be initiated by the clinical instructor)
Theory Progress Report (to be initiated by the theory instructor)
Theory Remediation and Plan of Correction Form
Successful Completion
Students must perform the clinical portion of their training in an approved medical facility and receive satisfactory clinical evaluations. Graduation is acknowledged by awarding a diploma which allows the students to take the NCLEX-PN exam.
Back to Programs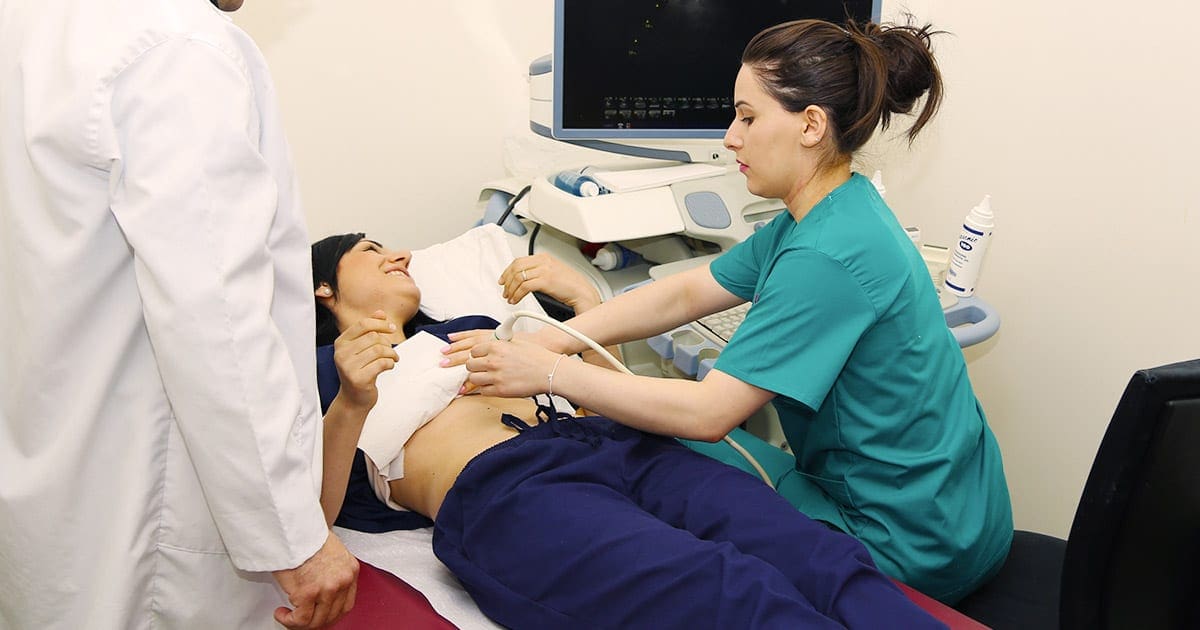 DIAGNOSTIC MEDICAL SONOGRAPHY
Ultrasound Technician is an extremely dynamic and challenging profession that includes a methodical understanding of human anatomy and physiology, pathophysiology, sectional anatomy, diagnostic imaging...
ECHOVASCULAR TECHNOLOGY
The Echovascular Technology program at AMSC is designed to prepare students to perform diagnostic ultrasound examinations required of peripheral Vascular (Arterial Venous), Superficial and cardiac structures...